OOOO: One Of Oppositional Owesome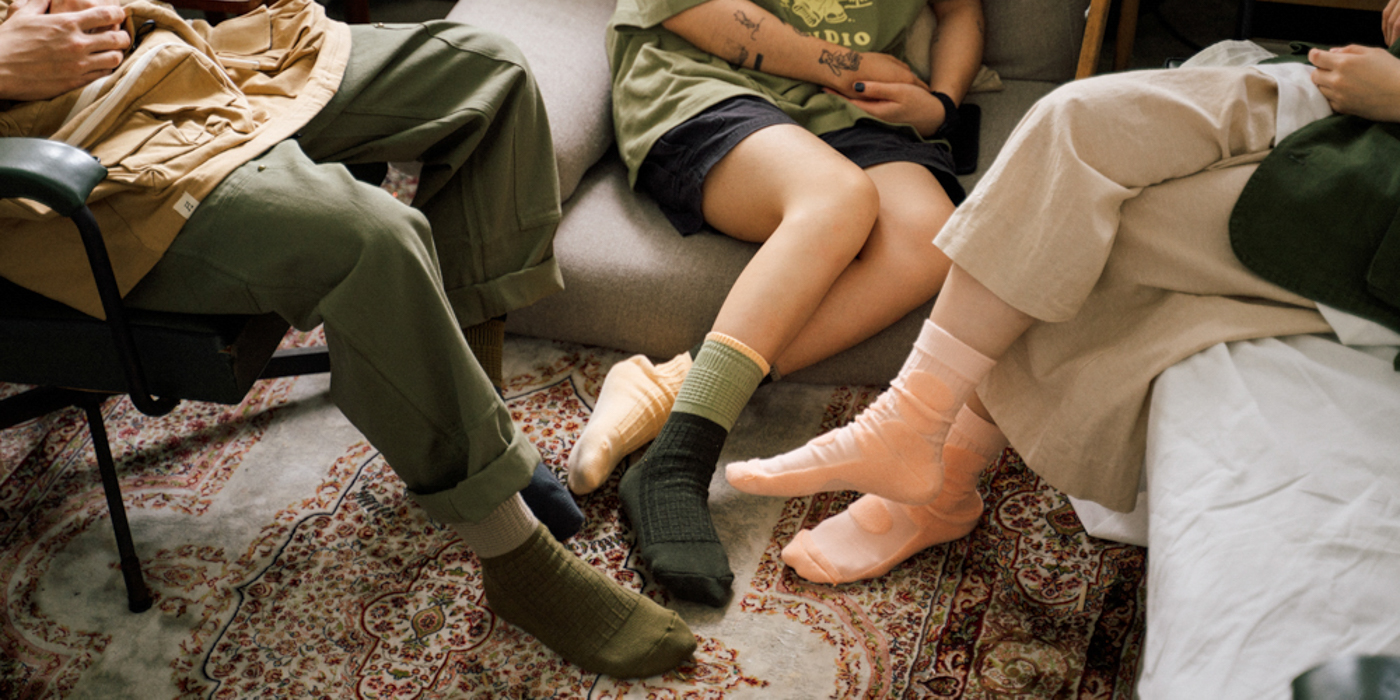 Goodpair Socks x dou dou bake
Good Kawan Project : OOOO: One Of Oppositional Owesome

Odd Socks that celebrate oddity
Collection Introduction
The latest instalment of Good Kawan Project is a collaboration between Goodpair Socks and dou dou bake entitled OOOO. OOOO: One of Oppositional Owesome is a collection celebrating individuality and oddity through an unconventional lifestyle. The collection features two designs, OYA and ONO.
OYA is designed to be worn any way you like, inside out or the conventional way, made up of multiple fluffy and cushioning dough spots for maximum comfort. Experience coziness with or without your shoes on.
ONO is a pair of odd socks, designed to appear different individually, but harmoniously flatter each other when paired with its mixed hues and dyes.
Both designs come in various colorways to compliment your individuality & moods so get creative and spruce up your day with a vibrant outlook!
Collection Concept
It is only natural to feel uncanny when stepping foot into another's world, especially if their world is a polar opposite from yours. When two different worlds collide, we try to find a resonating pulse between the nature of both worlds, to find a common ground whereby both ideologies can co-exist.
Re-understand the ins & outs of the world that you have been familiar with, and find beauty in the collision.
Let's celebrate the rich dimensions of diversity contained within each individual and create "owesome" moments together.